Kirk's Real Estate Blog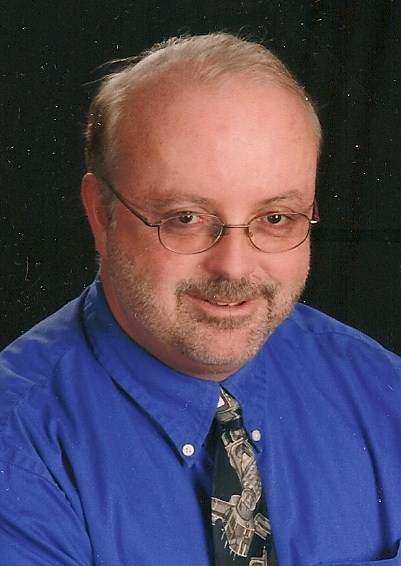 Kirk Marchand has been an agent at the Weichert office at North Bethesda since 2010.
Bought and sold houses, townhouses, and condos in Prince Georges and Montgomery Counties.
Real Estate instructor, currently teaching pre-licensing classes
Website is Right Here!

Weichert, Realtors


North Bethesda Office


11300 Rockville Pike, Rockville Md. 20852


<>

dmarchand@weichert.com

<>

Call & Text: 301 602-6474

>
>

Office: 301 468-1600





Website: http://kirkmarchand.weichertagentpages.com/
Blog: http://www.kirkmarchand.com/blogrealestate.htm
---
May 15 2020


Hello Everyone!

Please refer this article to anyone you know who would like to buy or sell a home this spring and early summer. I am ready to help you, your friend, or your relative come to a successful and satisfying conclusion to your search.

<>This is a trying and uncertain time, especially if you were thinking about buying or selling a home. I hope I can give you some advice on what to do.

PROSPECTIVE BUYERS>

First, if you are a potential buyer, and if your employment is relatively secure, this is as good a time to buy a home as if you're thinking about waiting. The first thing you should do, whether you're sure or not, is get a pre-approval. Current interest rates are very low, so if you can get a 6 month pre-approval at today's rates, by all means get it whether you're sure or not.

You may have a perception that you are taking advantage of someone, or have some other misgiving about buying now. I would say that people are selling for a reason, and they want to sell now. My job as an agent is to negotiate a price that is acceptable for both buyer and seller, so I want to make it work for everyone. So if you are ready to buy this is a good time.

PROSPECTIVE SELLERS

You may have a home to sell, don't wait. First, you probably don't "have to sell" right now. You need to give your agent a little more time to sell at an acceptable price, because some buyers are probably going to assume you're desperate. (note to buyers, do not assume they are desperate, and I will advise you not to make this assumption!)

But you can get an acceptable price, because some sellers are waiting right now (once again, I will advise clients not to wait). There is actually a little bit of a shortage to meet demand.

Realtors are not having open houses, but can show unoccupied houses with acceptable documentation.

This may not be the right time for you, emotionally this is not the best of times. But if you are a buyer, once again I recommend you at least get a pre-approval. That may help you make a decision.

So everyone, be safe, be comfortable, and when the time is right contact your agent and let them know what you want.

I hope this article has helped potential buyers and sellers see a path to what you want. Always consult a real estate professional, they know the market and what is realistic for the buyer or the seller.

I hope to begin to maintain contact with my past clients and customers with a monthly newsletter. Please share with anyone you know who's interested in real estate.

Besides helping homeowners and home lookers, I am teaching Real Estate through the Weichert Real Estate School. Right now I am teaching Pre-Licensing for aspiring agents in Maryland; Bowie, North Bethesda, and Fallsgrove.

Here's my agent website with links to properties for sale, school districts, private schools, and services for the homeowner or renter.

Some Other Articles That May Interest You:

An article from 2018 about interest rates:

6 Factors that Affect Your Interest Rates

From June on the Moving.Com website, here is an article about fixer uppers:

Tips You Should Know - Fixer Uppers
---
July 24th, 2019





Besides helping homeowners and home lookers, I am teaching Real Estate through the Weichert Real Estate School. Right now I am teaching Pre-Licensing for aspiring agents in Maryland; Bowie, North Bethesda, and Fallsgrove.

I'd like to share some information concerning interest rates, and how they can be used when considering a new home or additions to your current home. My first advice is always go see a mortgage specialist. They can tell you what you qualify for, that can be lower than the posted rates for the day.

All loan transaction interest rates, whether they are first or second mortgages, auto loans, and credit card rates, change daily based on several factors related to the federal government. The Treasury Department auctions bonds to finance the national debt. Another is the Federal Funds rate, what banks charge each other for loans from bank to bank.

Another is simple supply and demand. We saw this recently when the Fed raised its short term rate, and banks followed at first. Rates dropped shortly after this because fewer consumers were borrowing. They thought rates were going up and the number of loans applied for dropped. Banks and consumers have to take out loans for the Fed and banks to make money, so when demand slumped rates went back down.

As mentioned, if you need to know how this affects you, see a professional. Your Real Estate agent is not qualified to give you day to day market information. But you do need advice on the day to lock in the rate for your loan, your mortgage advisor's job is to keep up with that information.


The two facts you need to know here are that rates change daily, and that rates are established through a variety of factors that are liquid and changing. Your agent can help you get a price that you're happy with, and can give you general advice about where to go for information. But your agent, your mortgage specialist, and your settlement company are a team, each with different specialties. Make sure you use the resources they all provide you to complete a successful transaction.





My next newsletter will contain information and advice for people considering selling their home with services such as Redfin.



Here Are Some Other Articles That May Interest You:

An article from 2018 about interest rates:

6 Factors that Affect Your Interest Rate

From June on the Moving.Com website, here is an article about fixer uppers:

Tips You Should Know - Fixer Uppers


---

July 12th, 2017

The Washington area has always been a strong real estate market, even during 2009 and 2010 there were still steady home sales. Today the market is very strong, with good prices for both buyers and sellers.
An interesting part of the market are multi bedroom multi bath single family and townhouse homes around $300,000 and below. Very few of these are currently being repossessed by banks, most current repos are a year or more old. Distressed homes are being bought, often for cash, by investors looking to either rent the homes or renovate and sell for a profit.

Mortgage rates are low too. A lot of people are afraid of escalating mortgage rates once the Fed starts moving this fall or winter. I would beg to differ, the Fed can't simply and arbitrarily raise rates.

R
ates affect the lending market, and if rates go up too much, people will stop borrowing. If people don't borrow the banks and the Fed won't make any money, it's as simple as that. People have gotten used to 3 or 4% rates, even much over 5% will be soundly rejected by the market. So buy or sell soon, or do both, but make sure you're happy with this most important purchase!


---